Hey,
Voici la première peluche adaptée de mon projet hebdomadaire "le dessin du lundi" (cf Le dessin du lundi 10/10/2011) : Le "Pantone Monster" (1 mètre d'amour et de polaire montés sur baskettes)
Les photos de la bête ont été réalisées par
Alexandre Constant
a.k.a
Artlex
, qui va désormais régulièrement participer aux différents projets du studio. Je vous invite donc à visiter son portfolio et à le suivre sur les différents réseaux sociaux (facebook, instagram).
Plus de photos sur mon portfolio
--------------------
Hey,
Ladies and gentlemen, please welcome to the Pantone Monster !
First doll adapted from one of my illustration of "Le dessin du lundi" - my weekly project / a new drawing every monday.
This dolls is made of fabric and measures 39 in.
Photos : by Alexandre Constant a.k.a
Artlex
, the new member of the studio.
More photos on my portfolio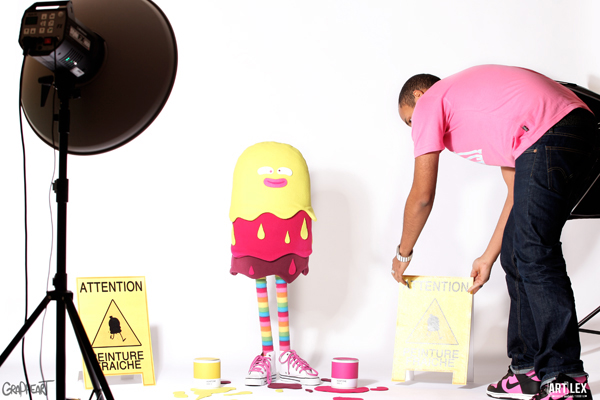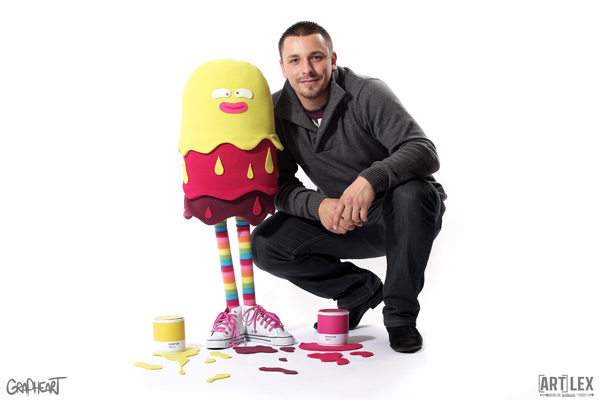 Artlex